NOTE: This post originally appeared on the "Good Stuff" portion of our old website. The links in this article are affiliate links, purchases you make from these links may generate revenue for this website.

New iPhotography Composition Video Course, With Discount
Many of you will remember Sebastian Michaels from the Photoshop Artistry webinar he taught for us a few months ago. Sebastian teamed up with award winning photographer Bob Weil to create a video course for iPhone and Android Photo Art Compositions. Take a look at some of Bob's amazing iPhone work on Flickr.
To create some interest in this new project, Sebastian and Bob are offering the course at 50% off to clubs like ours. This deal will last about a week and a half. Click here to learn more about this new class: iPhoneography with Bob Weil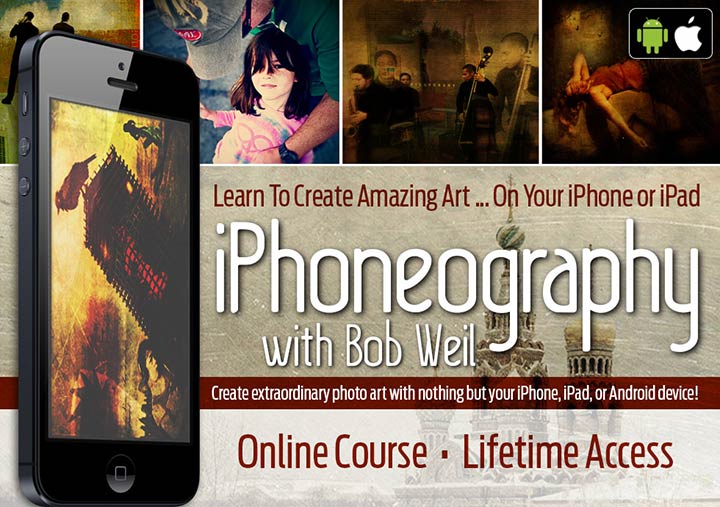 ---
Photoshop Training Video Course
For those that haven't checked out the original Photoshop training course from artist Sebastian Michaels, take a few moments to have a look. Go From Merely Editing Your Photos To Creating Awesome Photo-Art Compositions Fit For Print & Canvas. Several HoustonPhotowalks.com members have taken his course and were very pleased.
Latest posts by Joe Lippeatt
(see all)